14 April 2020
From her Paris retreat, star Aussie soprano sings out for others
Music & Opera Singers Trust Ltd (MOST) is assisting internationally renowned powerhouse soprano, Nicole Car, with her project, Freelance Artist Relief Australia. Freelance Artist Relief Australia has been established to bring immediate financial help to Australian classical singers affected by the Coronavirus crisis. Arts venues were among the first institutions to close due to the current pandemic. As of today, nobody knows when it will be possible to perform again. Freelance artists engaged for single projects and performances have seen their contracts annulled and income disappear for the foreseeable future. There is no safety net … and there was no time to prepare. We need to do something to help.
You to can help Nicole Car and MOST support Australia's freelance artists in their time of need.
Please click on the links below to make a tax-deductible contribution:
From her Paris retreat, star Aussie soprano sings out for others
By Bridget Davies
By Bridgette Davies April 14, 2020 — 12.02am
As COVID-19 began tightening its grip on New York City, Melbourne-born soprano Nicole Car was singing at the Metropolitan Opera.
One presidential press conference later and her final performance in Cosi Fan Tutte was cancelled. The Met closed; Broadway shut.
Australia's most celebrated international opera singer had just 48 hours to get home to Paris before the borders shut, not knowing when she'd step back on any stage again.
"I woke up in a kind of panic," Car says. "From one day to the next, our careers and livelihoods just didn't exist anymore. I said to Etienne (Dupuis, her baritone husband), 'I have to do something about this'."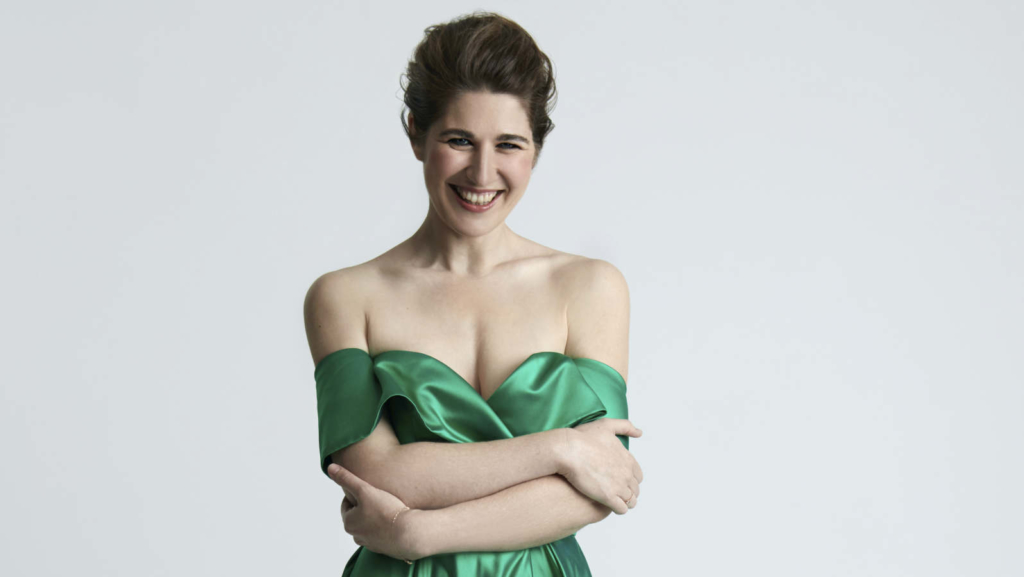 Almost all opera singers are freelancers. They go where work takes them, from one short-term contract to the next. Cancellations due to the pandemic mean the artists usually don't get a cent. In Australia, freelancers are also most likely to be ineligible for JobKeeper payments.
This interminable financial uncertainty made Car spring into action. She called colleagues in Australia and Europe, enlisted the help of donors and agents, and Freelance Artist Relief Australia was born.
"Freelancers fall in the cracks so often — this fund is here out of necessity," she says.
"It's the first time I've ever taken on anything like this. I contacted a lot of people who I thought might be interested and the response has been overwhelming."
Before the charity even went public, it had raised $150,000, although much more is needed.
An advisory committee of distinguished Australian arts figures will distribute funds according to artists' needs. "We're not asking people to send us their bills," Car says. "We understand you're professionals and take that very seriously."
Fellow former Melburnian Siobhan Stagg is helping the fundraising effort. The Berlin-based soprano notes expats often don't qualify for government benefits, so the Freelance Artist Relief Fund will be accessible to any Australian singer around the world.
"We made a list of Australians based internationally who were really feeling the pinch," Stagg says. "Not only were they out of work; they'd paid huge costs for their apartments, travel and don't get any compensation."
Stagg is one of the lucky few. Despite having all her engagements cancelled until, at this stage, September, as a permanent resident in Germany, she qualifies for government assistance.
"I'm in a safer position so I'm thrilled to team up with Nicole to hopefully reach our goal of $1 million," she says. "It reminds me of Nellie Melba, famous as the most successful singer of her generation, but she raised huge amounts in the First World War for soldiers' families.
"While we can't sing, we can use the profile we've made through performing to serve a greater good."
Car says she's not after a damehood — she just wants to help. "It's about fundraising, absolutely, but it's also about recognition of the art form. We're the first ones to be cancelled and we'll be the last ones to come back."
See the The Age article at:
https://www.theage.com.au/culture/opera/from-her-paris-retreat-star-aussie-soprano-sings-out-for-others-20200411-p54j0z.html