Supporting the Keshet Eilon Music Centre
The Keshet Eilon International String Mastercourse is a three-week program for violin and string students from Israel and the rest of the world, offers personal instruction by distinguished teachers, masterclasses, innovative workshops, opportunities to perform as soloists in concerts, and a unique archery sports program for string instrumentalists. The Mastercourse is attended each summer by some 50-60 outstanding young violinists, violists and cellists from all parts of the world, many of whom are prizewinners of international competitions. Approximately 1,250 alumni of Keshet Eilon throughout the world continue to keep in touch with the Music Center and help promote it. During the International Mastercourses, all activities, including individual lessons and masterclasses, are open to the public at no charge. The concerts held every evening in the Bar-Uryan Concert Hall require a modest fee earmarked for covering maintenance expenses.
Previous Recitals Presented by the Australian Friends of Keshet Eilon
7 July 2019 - Sunset Soirée with violinist Vadim Gluzman
The Australian Friends of Keshet Eilon, in partnership with the Jewish National Fund, presented an exclusive afternoon of specially curated music played by virtuosso violinist Vadim Gluzman and collaborative artist Clemens Leske. The afternoon soiree on 7 July was a unique event with exceptional music.

Inaugural Australian Friends of Keshet Eilon Event
"Australian music Young Performer of the Year Emily Sun studied in a music college situated in a kibbutz in Western Galilee several years ago. Now she has performed in Sydney at the inaugural concert staged by a new group raising funds for the college."
J-Wire (26 October 2018)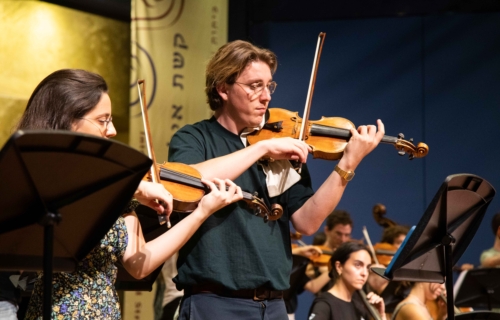 Felix Pascoe, recipient of the Australian Friends of Keshet Eilon Scholarship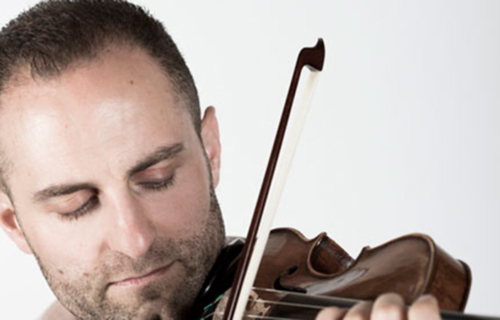 Robin Wilson selected to teach at Keshet Eilon Mastercourse for their 2019 summer program
The Keshet Eilon Strings Masterclass is not only a wonderful training ground for students, this world-class facility also welcomes distinguished teachers from around the world and offers gifted string players the chance to work with them in an intimate and collegial setting. Recent teachers have included Giles Apap; Vadim Gluzman; Ida Haendel; Ilya Kaler and Olga Kaler; and Qian Zhou
This year, for the very first time, an Australian teacher was invited to join the faculty at the 2019 Masterclass. Congratulations to Robin Wilson!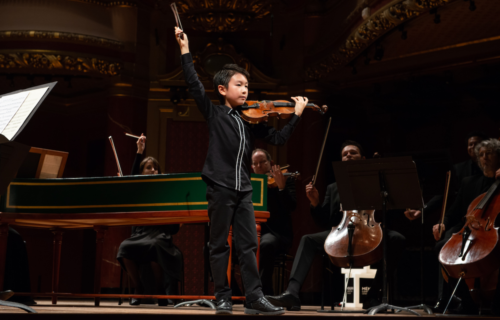 Christian Li, recipient of the inaugural Nora Goodridge Scholarship
Through the generosity of philanthropist Nora Goodridge OAM, the Friends were able to establish a scholarship that was recently awarded to Australian violinist, Christian Li. Christian will spend three weeks in Israel working with distinguished teachers from around the world; taking part in workshops; performing in concerts; and participating in a unique archery program designed for string instrumentalists. With the help of many other generous contributors to the Australian Friends of Keshet Eilon, it is hoped that more talented Australians will be able to experience Keshet Eilon.
Christian Li participated in the July 2019 Keshet Eilon Mastercourse
The Australian Friends of Keshet Eilon, with your kind contributions, and the support of the Goodridge Foundation, sent young violin prodigy Christian Li to Israel to perform in the 2019 International String Mastercourse. Christian learnt from some of the best violinists and coaches in the world and engaged in masterclasses with legendary performers, Chaim Taub, Itzhak Rashkovsky and Robin Wilson. Christian was a favourite of the program and was handpicked to perform at prestigious concerts including the Keshet Eilon Gala Concert at the Israeli Opera House in Tel Aviv.
Without your generosity, Christian could not have realised his dream of training in such an iconic international Mastercourse and learning from some of the world's finest teachers. As he moves into his next phase of musical development, Christian will take the experience with him, using his skills and connections to forge a successful international career. Thank you for your support.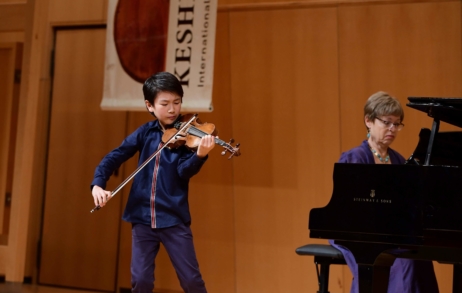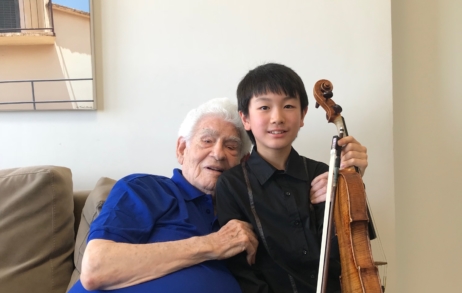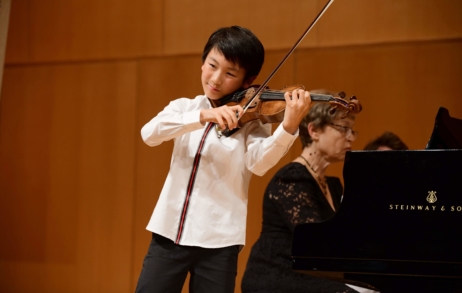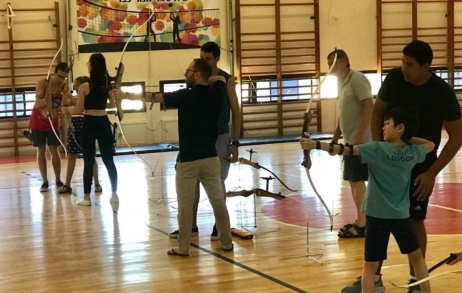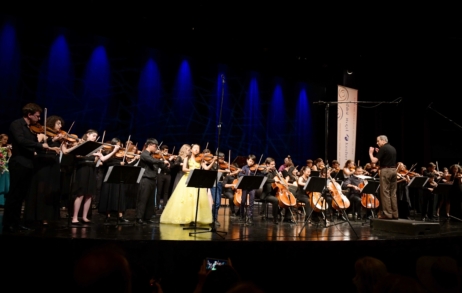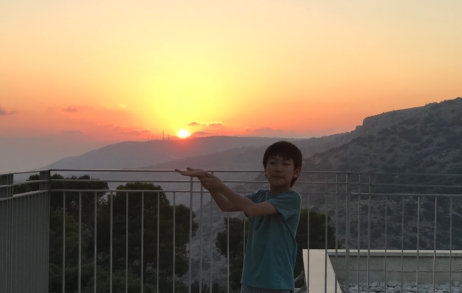 JNF Australia Tours Keshet Eilon
On 12 April 2019 the Jewish National Fund of Australia (JNF Australia) had the opportunity to tour the Keshet Eilon Music Center and attend a special recital. Here are some photos from their visit to Keshet Eilon.